Grand Oaks of Palm City
Where Elegant Assisted Living Meets
Trusted Health Experts
Quick Contact
Fill out this form and one of our professional senior care service agents will contact you within 24-hours.
Welcome to Grand Oaks of Palm City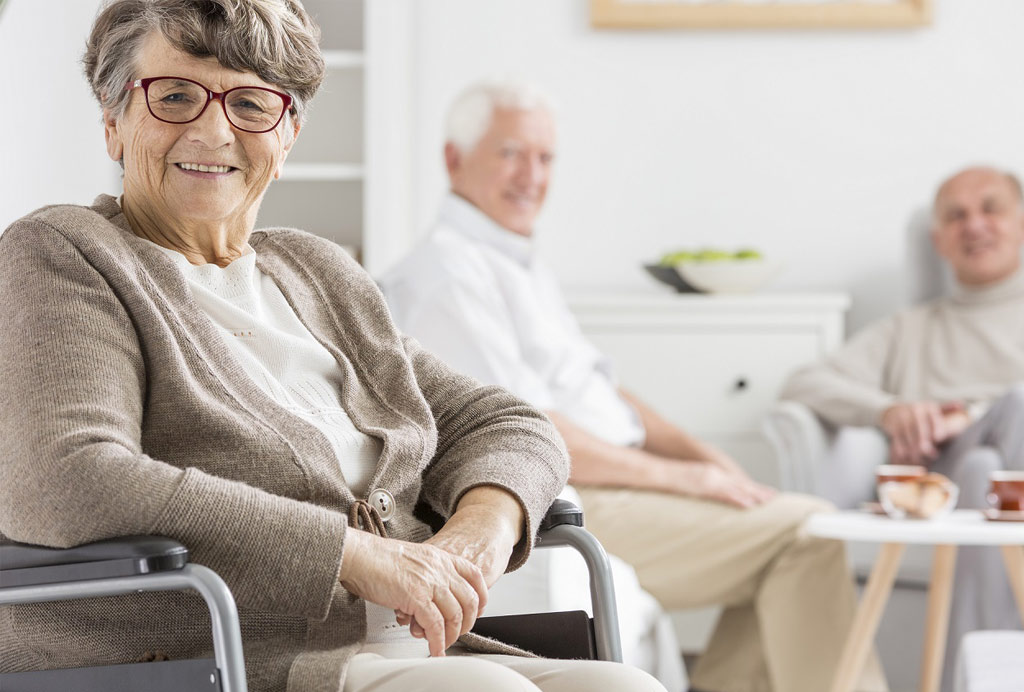 Assisted living communities like Grand Oaks of Palm City are a great way for seniors to stay social and active in a safe, secure environment. For more information about our assisted living, click below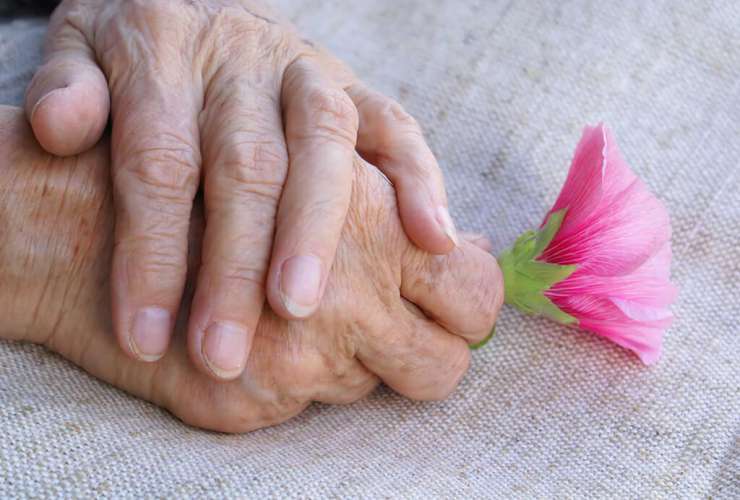 Our memory care services provide first-rate, 24-hour care to residents with specialized memory needs. For more information about our memory care, click below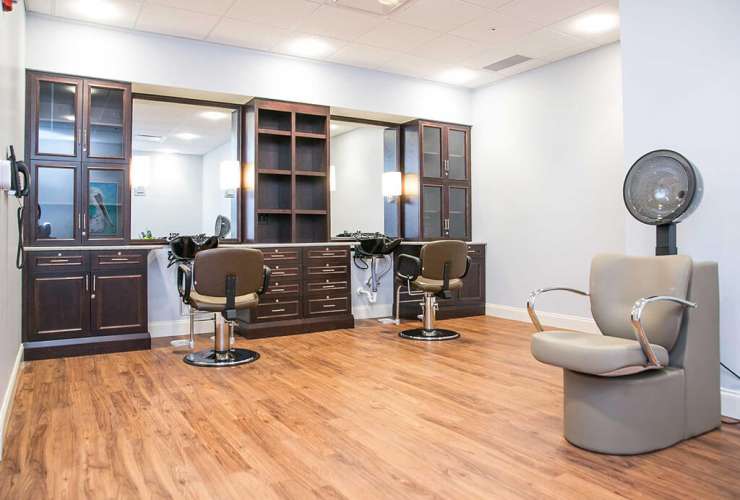 With so many luxurious amenities, you'll feel as though you're staying at a 5 star hotel. To see everything we have to offer, click below
At Grand Oaks of Palm City, we flawlessly combine award-winning medical care with all the comforts of independent living—plus amenities and services that rival even the most upscale country clubs!
Whether you or your loved one is currently independent, in need of medical assistance, or in need of our Alzheimer's and dementia Memory Care Assisted Living, residents at Grand Oaks of Palm City are always treated like members of our own family.
Please take some time to explore our website and discover for yourself why Grand Oaks of Palm City is everyone's first choice for premium senior assisted living.
Join Our Community
We treat everyone like family!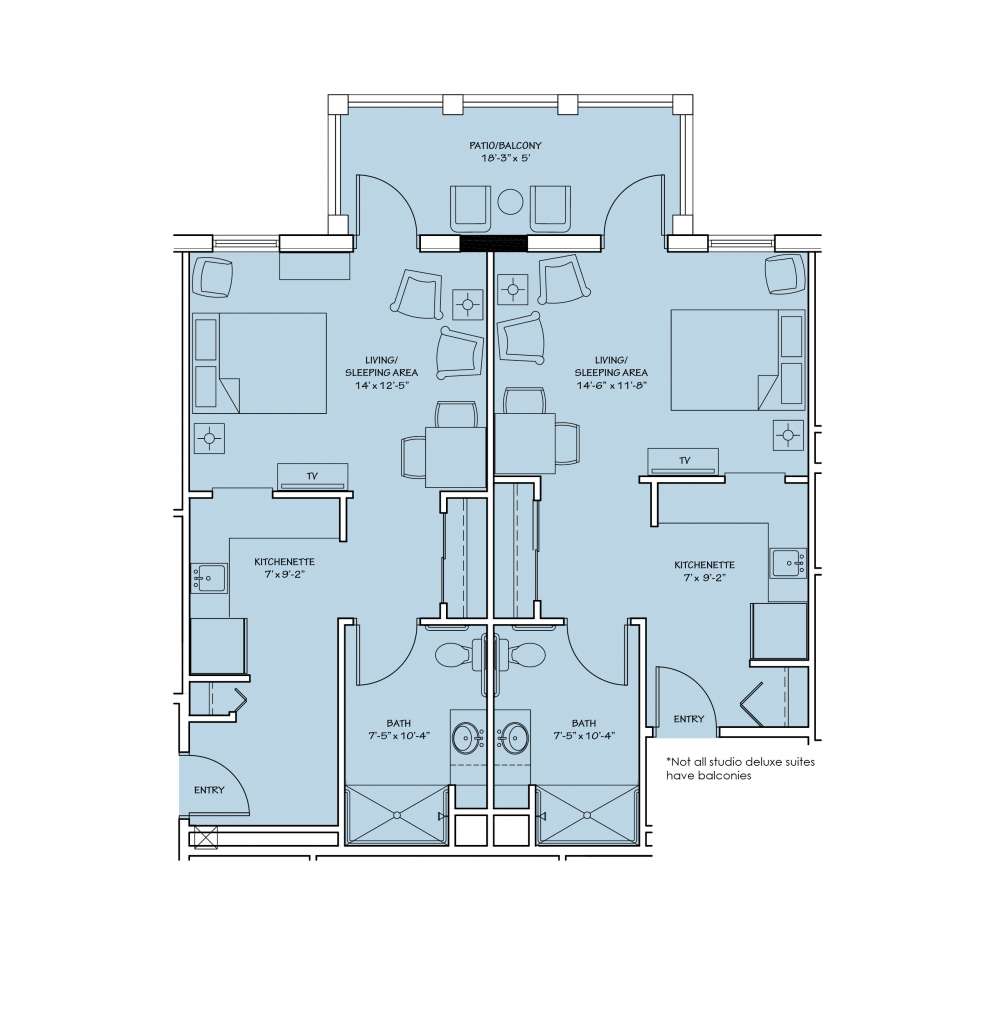 Floor Plans
VNA of Florida's newest luxury assisted living community – Grand Oaks of Palm City – is now open! This is our third and most spacious community yet, comprising three buildings, stretching 73,500 square feet, offering 56 assisted living and 18 memory care suites. Its Mediterranean-style architecture, lakeside view and lush landscaping creates a welcoming environment for residents and surrounding communities.
1 Bedroom Suite
1 Bedroom Deluxe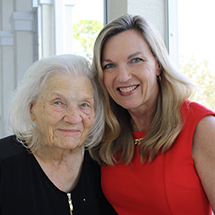 Dr. Sarah & Lee, Current resident & daughter
"It's tough to start over again when you're in your nineties. But everyone here is very courteous. If you ask someone to do something for you, they get it done. It's the little touches that make a big difference, and the care is excellent!" – Dr. Sarah

"In mom's era, assisted living was something more in line with a nursing home. She's realized that assisted living is completely different than it was years ago. She has the freedom to come and go as she pleases, and is still as active and independent as she was when she lived with us." - Lee
2018-07-11T23:37:52+00:00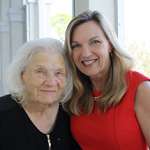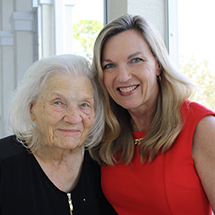 "It's tough to start over again when you're in your nineties. But everyone here is very courteous. If you ask someone to do something for you, they get it done. It's the little touches that make a big difference, and the care is excellent!" – Dr. Sarah "In mom's era, assisted living was something more in line with a nursing home. She's realized that assisted living is completely different than it was years ago. She has the freedom to come and go as she pleases, and is still as active and independent as she was when she lived with us." - Lee
https://www.grandoakspalmcity.com/testimonials/dr-sarah-lee-current-resident-daughter/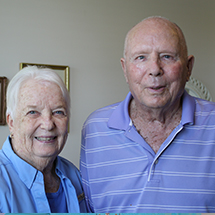 Dr. Miriam & Russ, Current residents
"Everyone is so conscientious here, it makes all the difference. The staff is genuinely concerned for our wellbeing." – Russ

"Living here is so convenient. I've been cooking for so many years, it's nice to have someone do it for me, plus the food is outstanding!" – Dr. Miriam
2018-07-11T23:38:51+00:00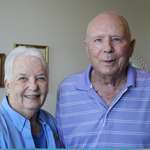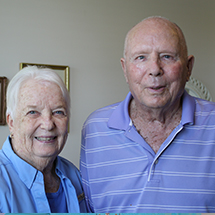 "Everyone is so conscientious here, it makes all the difference. The staff is genuinely concerned for our wellbeing." – Russ "Living here is so convenient. I've been cooking for so many years, it's nice to have someone do it for me, plus the food is outstanding!" – Dr. Miriam
https://www.grandoakspalmcity.com/testimonials/dr-miriam-russ-current-residents/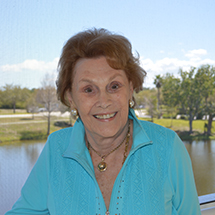 Caroline, Current Resident
"The food is wonderful, the programs here are fantastic and the people are interesting and fun! I can't think of a single thing I don't like."
2018-07-11T22:09:21+00:00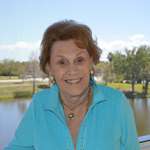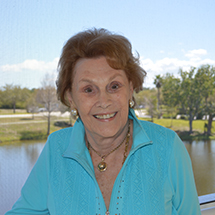 "The food is wonderful, the programs here are fantastic and the people are interesting and fun! I can't think of a single thing I don't like."
https://www.grandoakspalmcity.com/testimonials/caroline-current-resident/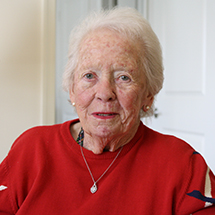 Evie, Current resident
"I love living here! The care is excellent. I have the freedom to do what I'd like to do. Being able to get out, run errands as often as I please makes all the difference. I can be as independent as I'd like, knowing help is available whenever I need it."
2018-07-11T22:05:44+00:00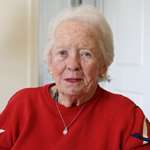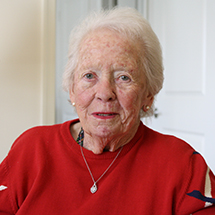 "I love living here! The care is excellent. I have the freedom to do what I'd like to do. Being able to get out, run errands as often as I please makes all the difference. I can be as independent as I'd like, knowing help is available whenever I need it."
https://www.grandoakspalmcity.com/testimonials/evie-current-resident/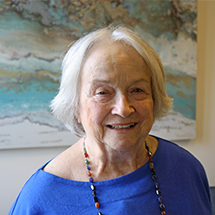 Sue, Current resident
"I wanted to remain independent and live somewhere where I could be social. Grand Oaks of Palm City is the total package."
2018-07-11T22:10:06+00:00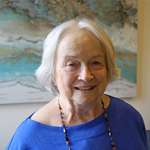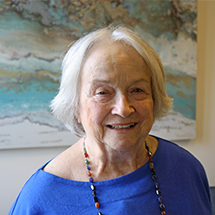 "I wanted to remain independent and live somewhere where I could be social. Grand Oaks of Palm City is the total package."
https://www.grandoakspalmcity.com/testimonials/sue-current-resident/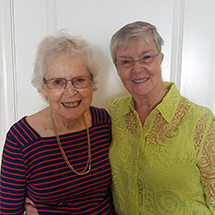 Pamela & Audrey, Residents and friends
"We decided to introduce ourselves one day and have been friends ever since!"
"It's so comfortable here. It feels like home and everyone is easy to talk to."
2018-07-11T23:36:57+00:00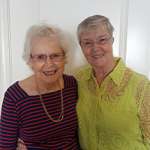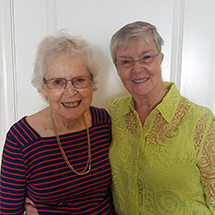 "We decided to introduce ourselves one day and have been friends ever since!" "It's so comfortable here. It feels like home and everyone is easy to talk to."
https://www.grandoakspalmcity.com/testimonials/pamela-audrey-residents-and-friends/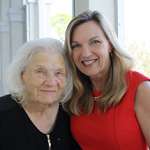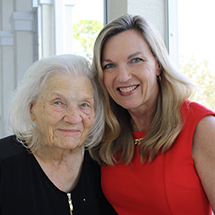 Dr. Sarah & Lee, Current resident & daughter
"It's tough to start over again when you're in your nineties. But everyone here is very courteous. If you ask someone to do something for you, they get it done. It's the little touches that make a big difference, and the care is excellent!" – Dr. Sarah

"In mom's era, assisted living was something more in line with a nursing home. She's realized that assisted living is completely different than it was years ago. She has the freedom to come and go as she pleases, and is still as active and independent as she was when she lived with us." - Lee
2018-07-11T23:37:52+00:00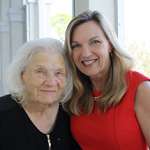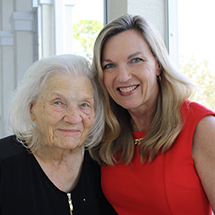 "It's tough to start over again when you're in your nineties. But everyone here is very courteous. If you ask someone to do something for you, they get it done. It's the little touches that make a big difference, and the care is excellent!" – Dr. Sarah "In mom's era, assisted living was something more in line with a nursing home. She's realized that assisted living is completely different than it was years ago. She has the freedom to come and go as she pleases, and is still as active and independent as she was when she lived with us." - Lee
https://www.grandoakspalmcity.com/testimonials/dr-sarah-lee-current-resident-daughter/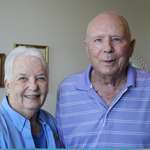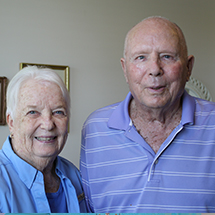 Dr. Miriam & Russ, Current residents
"Everyone is so conscientious here, it makes all the difference. The staff is genuinely concerned for our wellbeing." – Russ

"Living here is so convenient. I've been cooking for so many years, it's nice to have someone do it for me, plus the food is outstanding!" – Dr. Miriam
2018-07-11T23:38:51+00:00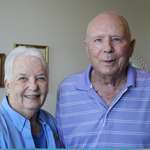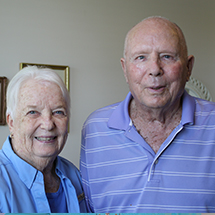 "Everyone is so conscientious here, it makes all the difference. The staff is genuinely concerned for our wellbeing." – Russ "Living here is so convenient. I've been cooking for so many years, it's nice to have someone do it for me, plus the food is outstanding!" – Dr. Miriam
https://www.grandoakspalmcity.com/testimonials/dr-miriam-russ-current-residents/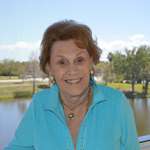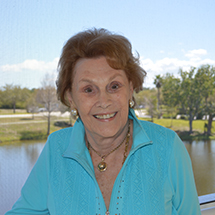 Caroline, Current Resident
"The food is wonderful, the programs here are fantastic and the people are interesting and fun! I can't think of a single thing I don't like."
2018-07-11T22:09:21+00:00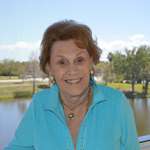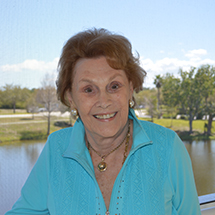 "The food is wonderful, the programs here are fantastic and the people are interesting and fun! I can't think of a single thing I don't like."
https://www.grandoakspalmcity.com/testimonials/caroline-current-resident/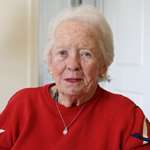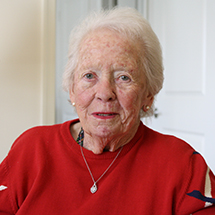 Evie, Current resident
"I love living here! The care is excellent. I have the freedom to do what I'd like to do. Being able to get out, run errands as often as I please makes all the difference. I can be as independent as I'd like, knowing help is available whenever I need it."
2018-07-11T22:05:44+00:00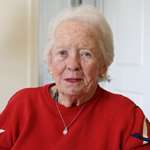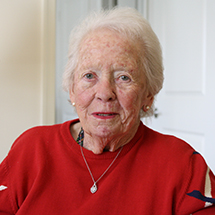 "I love living here! The care is excellent. I have the freedom to do what I'd like to do. Being able to get out, run errands as often as I please makes all the difference. I can be as independent as I'd like, knowing help is available whenever I need it."
https://www.grandoakspalmcity.com/testimonials/evie-current-resident/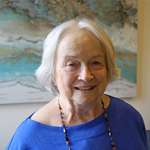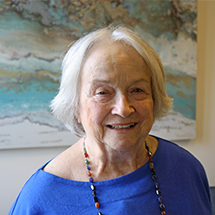 Sue, Current resident
"I wanted to remain independent and live somewhere where I could be social. Grand Oaks of Palm City is the total package."
2018-07-11T22:10:06+00:00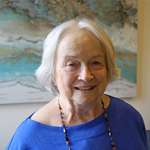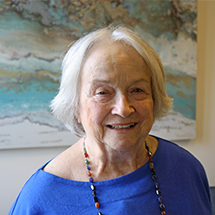 "I wanted to remain independent and live somewhere where I could be social. Grand Oaks of Palm City is the total package."
https://www.grandoakspalmcity.com/testimonials/sue-current-resident/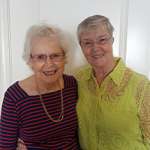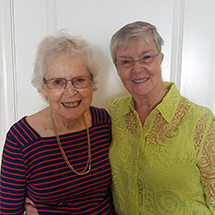 Pamela & Audrey, Residents and friends
"We decided to introduce ourselves one day and have been friends ever since!"
"It's so comfortable here. It feels like home and everyone is easy to talk to."
2018-07-11T23:36:57+00:00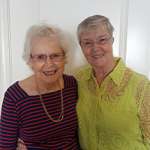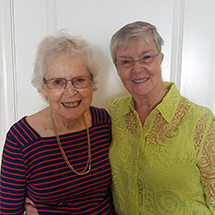 "We decided to introduce ourselves one day and have been friends ever since!" "It's so comfortable here. It feels like home and everyone is easy to talk to."
https://www.grandoakspalmcity.com/testimonials/pamela-audrey-residents-and-friends/